⚡Automating Customer Experience ...
Creating Customer Journeys that feels Human ❤​
What is Customer Journey?
The secret of getting your automation working perfectly first time is to focus on your Customer Journey. 
That is why we start our program with the Customer Journey.  This allows you to gain a deep understanding of existing and potential customers, and hyper-personalize your interactions with them.
Click on the > "Book an Automation Strategy Session" button to see if you qualify for a FREE Customer Journey Mapping session!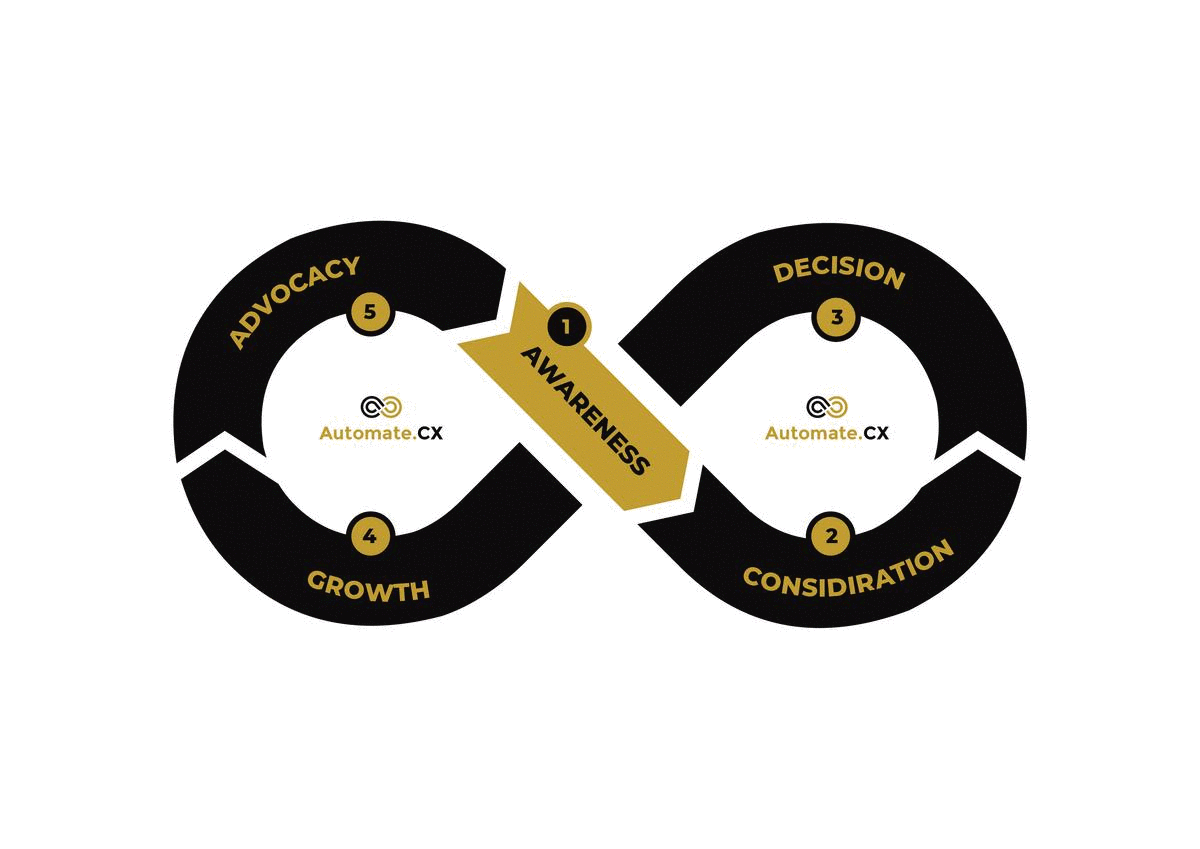 I need help now to get results.
Not another coaching program!!
Automate.CX is different from other programs in the market. 
Everyone who is accepted into the program starts the program with guaranteed outcomes and money back guarantee.
By combining our app, our one on one sessions and 'Done for you' magic, you get where you want faster and with less stress. 

The best part is in the process, by the end of the program, you understand every nuts and bolts of what makes your Customer eXperience Automation and how to test / tweak / optimise it so it feels human and makes sense.

Have you already commited?
Click on the  <Sign up> button below to start the journey now!